Snooping Around Baz's Kitchen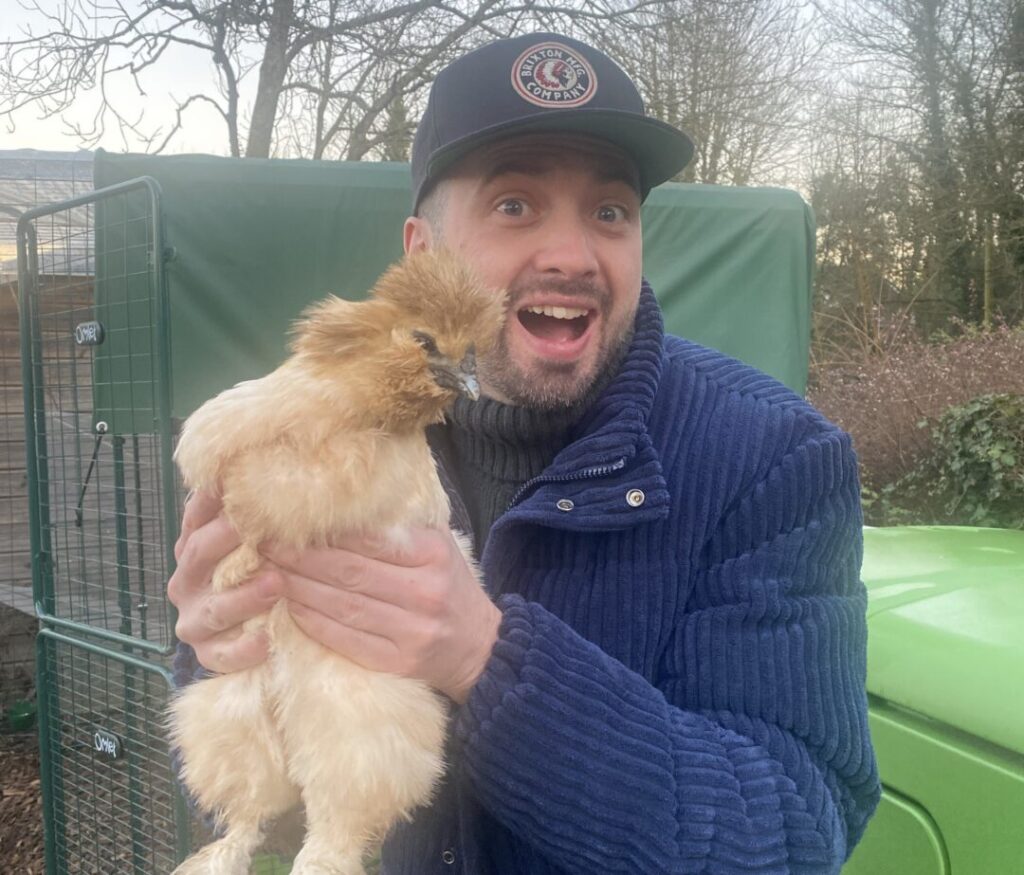 I finally did it… I sat down with the Prince of Pretension, aka Mr Barry Taylor, to virtually snoop around his kitchen for all things pretentious. When we first started chatting, Barry told me that himself, Hayley, and their adorable 4 year old son, Austin, had moved out of London during Covid to the countryside. Given that they're still working on their house, Baz would describe himself as more of a lover of pretentious foodie items than actually owning many of them just yet. But of course… that doesn't mean he doesn't have a couple of boujee things in his kitchen (half of which conveniently ended up back at his from the studio). Let's get stuck in!
Gozney Roccbox Pizza Oven
A real gem in Barry's garden during the summertime is this highly-reviewed portable oven. This gadget starts from around £400 and can reach all the way up to 500 degrees – cooking pizza in 60 seconds! According to the website, its purpose is to transform 'the way you cook and entertain at home'. Baz feels that this pizza oven has been a great alternative to a BBQ, which is usually a way more popular choice. Generally, Baz uses his oven for more than just pizza as it's great for creating that perfect sear on different foods. Have you used this before? Let us know on IG or Twitter!
Manuka Honey 
Manuka honey, which has been known to have many health benefits (including antibacterial activities), is extremely popular in the Taylor household. Typically, the family love having it with hot water and lemon, porridge on the weekends (with berries), and even eating it straight out of the jar as a cheeky treat. Manuka honey is made in New Zealand and Australia by bees that pollinate the native bush (leptospermum scoparium), most commonly known as the tea tree.
I'll be completely honest, I've grown up with my Mum buying manuka honey for her tea (she's a firm believer in its benefits due to its ayurvedic properties), so I initially didn't think this to be pretentious at all! Once I realised the price, I couldn't bee-lieve it (ugh, I had to) and my mind definitely changed…
Velvetiser 
Designed by Hotel Chocolat, the velvetiser is an epic hot chocolate machine! We know what you're thinking… Does it just heat up milk? This machine whips and stirs your ingredients together to the desired consistency. Just like the pizza oven, Baz doesn't only use this for its intended purpose and loves to make cappuccinos – sometimes twice a day. So that Austin doesn't feel left out, he gets a 'babyccino' to sip on along with the adults (how cute)! If you're wondering what's in this concoction, it's foamy milk which can be dusted with cocoa powder or cinnamon and topped with marshmallows or chocolate flakes! Fun fact, this gadget was also stolen – I mean temporarily taken from the studio.
Chicken Coop 
This was BY far my favourite thing to write about and had me smiling from ear to ear… Let's talk about the iconic Taylor Chicken Coop. Once moving outside of London, Baz and Hayley made a conscious decision to shop more locally, grow things where they could and have their own animals if possible. It was then that 6 new little members joined their family, aka, silkie chickens by the name of Boo, Tiger, Lavender, Ducky, Chai and Gucci (courtesy of Hayley and Austin). As suggested in their name, silkie chickens are known to have a silky and satin-like texture. These small, fluffy and soft chickens are quite an adorable sight to see! The silkies have their own little coop home and lay around 3 eggs a day – perfect for breakfast or a quick lunch.
And there we have it! After reading this, I need to know… Do you think this list was as pretentious as you thought it'd be, or not pretentious at all? We love hearing from you – let us know on IG or Twitter.
Love,
Ishy @ Sorted Food